Houses off the hook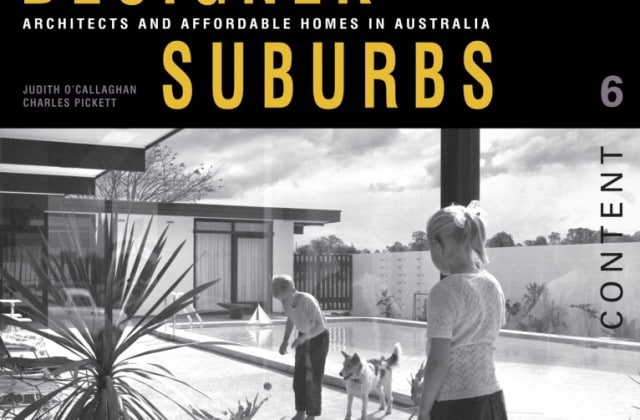 A new book Designer Suburbs – Architects and Affordable Houses in Australia explores the development of project homes since 1900.  Chapter Three – Houses Off The Hook: the rise of the Project Builder features the Beachcomber.
The book is a fascinating and enjoyable read, reflecting extensive research and many interviews with architects and builders. To complement the story of the rise of Australian project homes, there are original brochures, estate plans and fabulous photos of houses past and present. See more here.
Written by Judith O'Callaghan & Charles Pickett, the book is published by New South Publishing in association with the Faculty of the Built Environment (UNSW) and Powerhouse Museum.
PS: After the launch of the book, Charles was contacted by Ruby Matthews, an original Beachcomber owner.  See photos of her house during and after construction in Charles' piece for the Powerhouse Museum Object of the Week.