History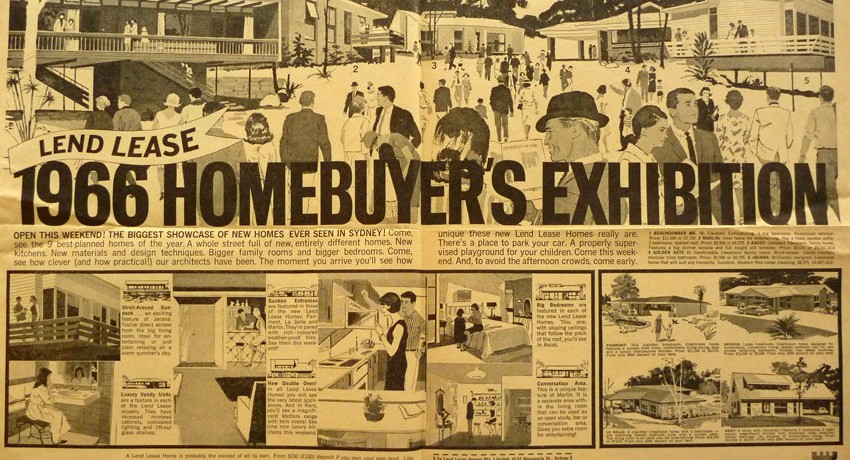 Architect Nino Sydney, who joined the Lend Lease Group in Sydney in 1961, designed the Beachcomber.
Born in Croatia, Nino started his architecture studies in Zagreb, completing them at the University of Sydney. Before joining Lend Lease he had worked in Germany and Luxembourg, winning several architecture competitions.
In Sydney in the late 1950's and early 1960's there was a surge in demand for affordable housing.  With an expanding population and a shortage of skilled labour, the market was ready for a faster, more affordable approach to new home construction and finance.
As his first project at Lend Lease, Nino designed two new package homes, the Beachcomber and Pan Pacific, and oversaw the final designs of three others. These homes became the Lend Lease Project Homes Village, in Sydney's Carlingford.  In less than five months all the designs were finalised, approved, built, landscaped and finished in time for the queues of prospective buyers at the opening on 13 October 1961.
Project homes offered a quick and better value solution than previous options, which usually involved drawing up individual plans through a housing design service and then negotiating with your own builder. Most importantly, finance was available as part of the "package".
The enormous success of the venture saw Nino's promotion to chief architect for the newly created subsidiary, Lend Lease Homes Pty Ltd. Marketing of the homes soon spread to Canberra, Melbourne and Wollongong. A larger Carlingford Homes Fair was launched in May 1962.
"As a young student of architecture, as early as 1951 I favoured contemporary designs and was influenced by the Swiss-French architect Le Corbusier, and his follower Brazilian architect Oscar Niemeyer, " says Nino. "I was also influenced by the ideas of the Bauhaus movement.
"I was always attracted to elevated designs, "matchboxes" on stilts.  The concept was to have the main part of the house lifted a floor above an elevated platform.  The ground floor was to be used for the entrance, car parking and laundry, with options for extension.
"For me, the opportunity to design the Beachcomber in 1961 was a dream come true. Over time that name became a synonym for elevated homes. The main supports for the Beachcomber are in steel with the top structure in timber. The design was very suitable for Sydney's bushy and sloping areas, especially for rocky outcrops amongst the gum trees. It treated the land lightly and was a very economical home for many young families," says Nino.
The first Beachcomber at Carlingford featured three large walls painted in different bright primary colours. It was full of light. Beachcomber is the only Lend Lease house design that retained its name. Minor adaptations were made and were marketed as Beachcomber Mark II, III and IV.
An overview of the development of the Beachcomber features in Australian Modern magazine (2012).