The Beachcomber Story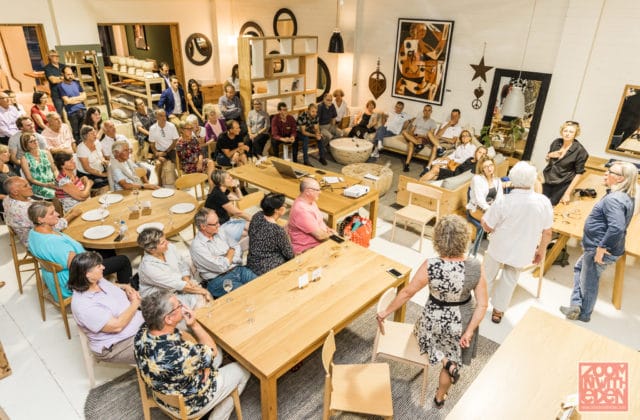 It was a full house at Mark Tuckey to hear the story of Nino Sydney's Beachcomber house. From the first drawings, through to its four distinct house designs, Helen Thurloe revisited early marketing campaigns, as well as photos that showed the excitement of the home fairs in the 1960's.
The audience gasped at renovations both grand and ghastly, and enjoyed the notion of a stackable Beachcomber as a future possibility. Beachcomber owners and mid-century modern architecture fans also shared stories about, and photos of, their homes. It was a great night, with special thanks to Nino and Maya Sydney, Stephen Batey, mm+j architects and Mark Tuckey. Also thanks to Eden Connell for the great photos.
Nino confessing that the Beachcomber was his favourite of his 'package home' designs for Lend Lease Homes in the 1960's