MAD About Beachcombers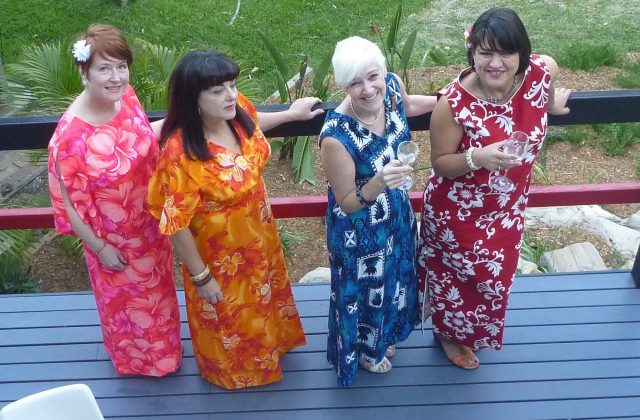 As part of the 2013 Sydney MAD weekend (Modernist Architecture+Design), many colourful Beachcomber-ettes came to Avalon Beach from all over the country, anticipating a day of modernist merriment.
The afternoon saw Mrs Beachcomber lead the most intrepid on a walking tour to view eight Lend Lease Beachcombers in their natural habitat. After meandering up hill and down dale, from the ocean to Pittwater, some refreshment was well deserved.
The evening was a blur of fabulous frocks, retro food, and Palm-Springs-inspired poetry. Thanks to Chris and Susan for organising, and Nino and family for joining in the fun.