Music over the lake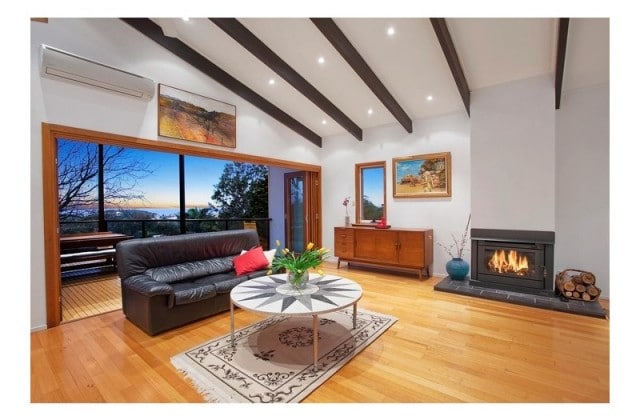 Location:
North Narrabeen, NSW
Vintage:
Mark II, 1963
History:
Built as a first home for a growing family, and lived in for nearly 50 years.
Modifications:
Over the years the deck has been enlarged, the underneath space enclosed and converted into music teaching rooms, half a new roof added with clerestory windows for catching winter sunlight, and a new kitchen installed.
The Beachcomber Experience:
"We went to the Carlingford Homes Fair with our oldest son in a pram. The Beachcomber design was so exciting, so modern amongst the other options available at that time. There were so many new features, including the use of aluminium for windows, cladding and roof; a modern fully built-in kitchen with the latest appliances; quality light fittings; large exposed ceiling beams; the solid steel post and beams and hardwood frame; and the large balcony running the full length of the house (42 feet).  On the kitchen and bathroom side of the house all the long windows, about 4′ high x 8′ wide, spelt "architect designed", nothing like the cheap project homes of that era.
Our block of land was steep with a great view of the lake, so the Beachcomber was ideal. Money was tight though, and we did a lot of the site preparation ourselves. We brought up three (musical) boys in the house, and when we could afford it we enclosed the underneath to make music studios for teaching students.  The house has a lot of happy memories for us all."
Ilse and family