Stackable Beachcomber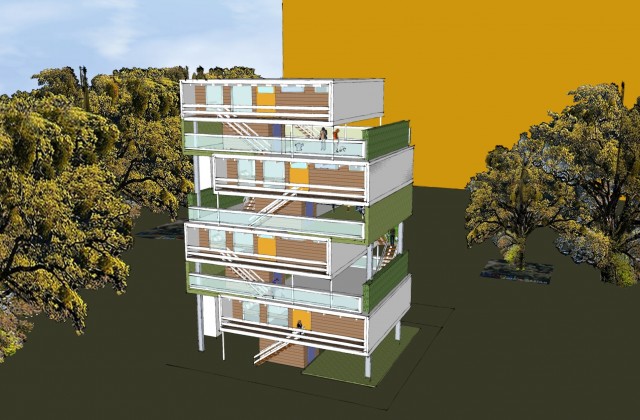 Re-imagining the Beachcomber for the 21st Century, design student Kara Prosser evolved a Beachcomber Mark 2013 to house up to four families – vertically.
As part of a project in mid-century modern housing for her University of Technology Sydney (UTS) course, Kara made the most of the light-weight construction in growing higher. She has created circulation paths up the stairways, as well as vertical gardens, for interaction between residents. Thoughtfully, she has also included a lift!
Kara says "The Beachcomber stack could work in a number of landscapes and scenarios, from one perched on top of a city high rise, or two arranged lightly for two families by the beach down the coast, to a conglomeration of 16 families all sharing the intermittent space between the shell structures."
OK folks, please email to place your orders. First come, first served!
Thanks Kara.