Streets of Your Town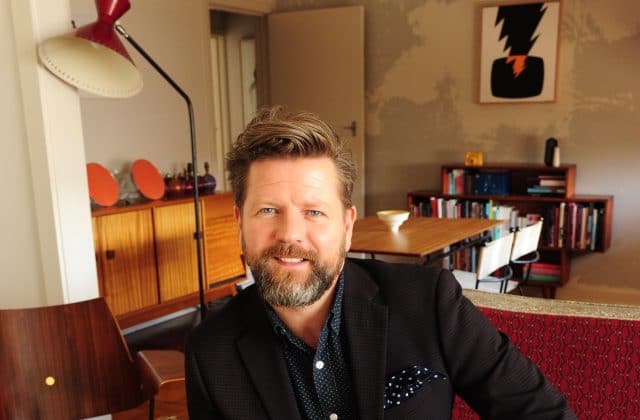 The aesthetics of our suburbs was explored in the two-part series, Streets of Your Town – From Modernism to McMansionism. Screened on ABC TV in November 2016, it's a journey around Australia with comedian, broadcaster & architecture enthusiast, Tim Ross. Beachcombers feature (briefly) in both episodes. 
Tim examines the development of Australian housing in both an international and cultural context, and interviews Kevin McCloud, Kathy Lette and Alain de Botton along the way. Of course there's also several uniquely Australian modernist homes in the mix.
You can catch long-ago people walking down the stairs of a 1960s Beachcomber in the trailer for the series (just before the one-minute mark). In the series itself, there is coverage of the first Lend Lease Homes demonstration village, with incidental Beachcombers.
Photo credit Rod Pollard, courtesy of the ABC